Your fridge operates around the clock, working 24/7 to keep your perishables safe and your drinks chilled. So at the first sign of your refrigerator not cooling or other trouble, you'll want to get on the phone and call the pros at Econo Appliance Repair. Our team specializes in home refrigerator repairs for all brands, from the most basic model to the latest technology. Since we first opened our doors in 2000, we have been putting our refrigeration repair knowledge to work to help you minimize your losses. So spare yourself the cost of hundreds of dollars worth of spoiled food and avoid the expense of having to buy a brand-new major appliance. Get swift and skillful refrigerators repair when you contact us today!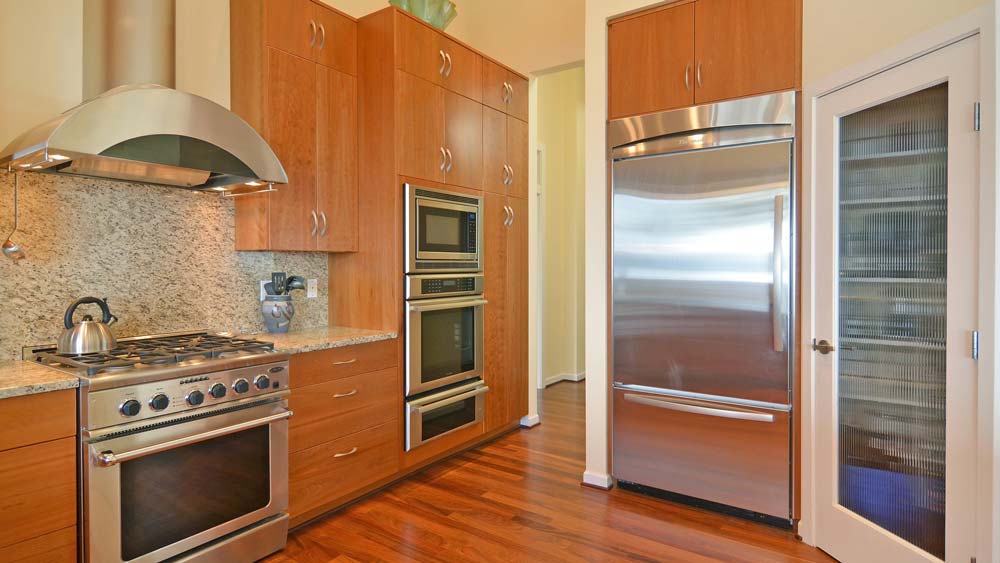 Expert Refrigeration Repairs
Today's refrigerators are anything but basic. These units include high-tech innovations to keep food cold and many other bells and whistles, but the good news is that the fridge repair experts at Econo Appliance Repair know how to fix them all! Our experienced professionals are well versed in diagnosing refrigerator repair problems and implementing repairs in a durable manner. From refrigerator ice maker repair to fixing a fridge that's not cooling, we have your refrigerator repair needs covered.
At Econo Appliance Repair, we approach each and every fridge repair with a focus on effective outcomes and outstanding customer service. We always work with complete respect for you and your home. We service brands from GE to Sub-Zero to Traulsen, and we offer warranties on all of your refrigerator repairs (ask for details when you call).
So don't risk leaving your fridge/freezer repairs in the hands of amateurs. Our expert refrigerator repair technicians are just a phone call away. If you're in need of refrigerator repair service, time is of the essence—and we're available 24 hours a day, 7 days a week, 365 days a year.
Complete Freezer/Fridge Service
Since 2000, Econo Appliance Repair has been local homeowners' go-to source for refrigerator repair throughout Yorktown Heights and the entire vicinity. We're able to resolve a wide range of malfunctions, including the following common fridge service issues:
Leaks
Insufficient cooling
Broken interior lights
Clogged drains
Excessive frost buildup
Unusual noises
And many other problems
In addition to providing refrigerator repair service for your main compartment, Econo Appliance Repair is fully qualified to perform refrigerator freezer repairs and refrigerator ice maker repairs. With our knowledge, experience, and commitment to customer service, it doesn't matter if you need GE, Traulsen, or Sub-Zero refrigerator repair. We can fix your model, from top-freezer setups to French door units. In fact, we're even available to service wine coolers! Econo Appliance Repair is dedicated to taking care of your appliance needs, and our technicians are up to tackling your fridge repairs, regardless of brand or severity.
Call for Fridge Repair Today!
So don't give up on the hard-working fridge in your house; contact Econo Appliance Repair for service when your refrigerator is not cold enough, isn't cycling on, or is displaying other negative symptoms. We'll likely save you a bundle over the cost of purchasing a replacement unit! Our refrigeration repair professionals are fully qualified, licensed, and insured, and we're dedicated to providing long-lasting solutions and great customer value. We even offer 24/7 emergency service for urgent refrigerators repair in and around Yorktown Heights.
To schedule your appointment for top-quality refrigerator repair, reach us by phone now!